Yellowstone
Where Does 6666 Take Place In The Yellowstone Universe Timeline?
A Paramount+ show beloved by parents everywhere, "Yellowstone" has the machinations and schemes of other shows like HBO's "Succession" and "The Righteous Gemstones" but they're transplanted to the enormous Montana ranch of the Dutton family, led by patriarch John Dutton (Kevin Costner). The drama has proven so popular that the premiere of Season 4 gained more viewers than "Game of Thrones" (via Deadline).
Creator Taylor Sheridan has already penned a prequel spinoff series that premiered in December 2021, "1883," starring Tim McGraw and Faith Hill, and now another is on the way. According to Outsider, the new series is called "6666" and will be located in Texas. The official synopsis indicates that the plot will center on "the merciless endeavor to raise the finest horses and livestock in the world."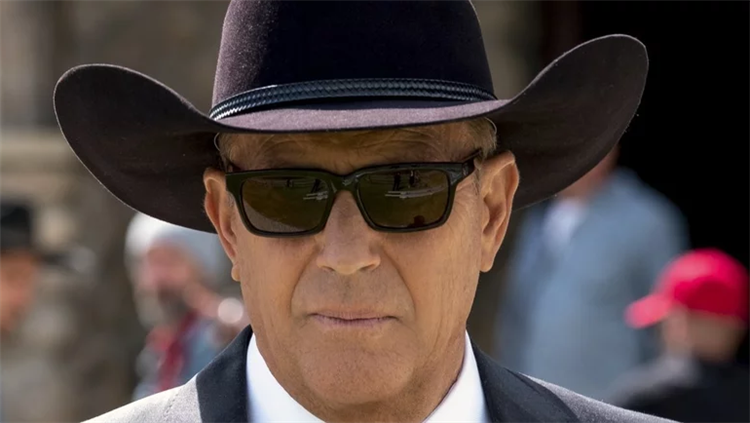 But where "1883" is named for the year it starts, the "6666" title refers to the ranch itself. This does, however, beg the question: when does "6666" take place within the "Yellowstone" universe?
6666 appears to be set in the present day
Based on its IMDb synopsis, the new spinoff appears to be set in the current day like the main "Yellowstone" series. Where "1883" focuses on the 19th-century origin of the Dutton family's modern wealth and power, "6666" appears to be concentrated on a Texas ranch with a lot of history behind it.
The ending of "Yellowstone" Season 4 also seemed to be setting up ranch hand Jimmy Hurdstrom (Jefferson White) as a part of the "6666" spinoff, as he left behind the Duttons for good, returning to Texas with his fiance Emily (Kathryn Kelly). Jimmy spent time this season on the 6666 ranch, and it appears that "Yellowstone" has been setting him up to become part of the upcoming spinoff series as well, though as Deadline noted, casting and plot details for "6666" haven't "quite taken shape yet."
That said, it's uncertain whether the drug-dealer-turned-cowboy will be the star of the new show or be a part of an ensemble cast. We'll find out more as casting news and plot details trickle in about "6666."