Yellowstone
Bye to Beth? Explosive Yellowstone Spin-Off by Creator Suggests Complete Cast Overhaul with Matthew McConaughey!"
It's happening! We finally have confirmation that the Matthew McConaughey Yellowstone extension is a go. So, what does the news mean for Kevin Costner and the state of Yellowstone as we know it? Read on for more details — plus see what the show's creator has in store for McConaughey's upcoming spin-off.
Yellowstone is Paramount's popular Western drama that follows the Dutton family as they fight to protect the Yellowstone Dutton Ranch in Montana. The series premiered in 2018 and spotlights John Dutton III, the six-generation patriarch played by Kevin Costner, who's been a mainstay on the show since its debut. The main cast consists of Costner, Kelly Reilly, Wes Bentley, Luke Grimes, Cole Hauser, Gil Birmingham, Kelsey Asbille and more. Yellowstone already has three spin-offs: 1883 and 1923 (on Paramount Plus) and 6666 (which is still in development).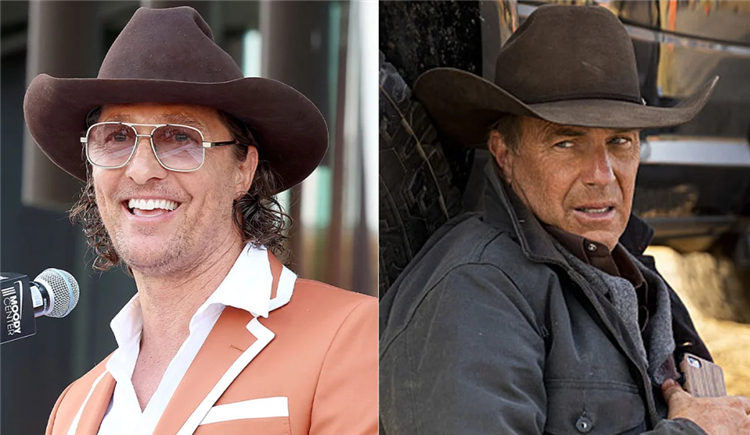 Like the drama that consumes the show, Yellowstone has been dealing with its own behind-the-scenes issues that allegedly concern Costner and his filming schedule. Deadline reported in February 2023 that Paramount Network chose to end Yellowstone to create a new show without Costner due to filming and scheduling issues. Sources told the magazine that Costner, who originally limited himself to 65 days of filming on Yellowstone for previous seasons, only wanted to film for 50 days for the first part of season 5, which aired from November 2022 to January 2023.
Now that a McConaughey spin-off is officially happening, here's everything we know about Matthew McConaughey joining the Yellowstone franchise and Kevin Costner's status amid rumors of his exit.
Is Matthew McConaughey joining Yellowstone?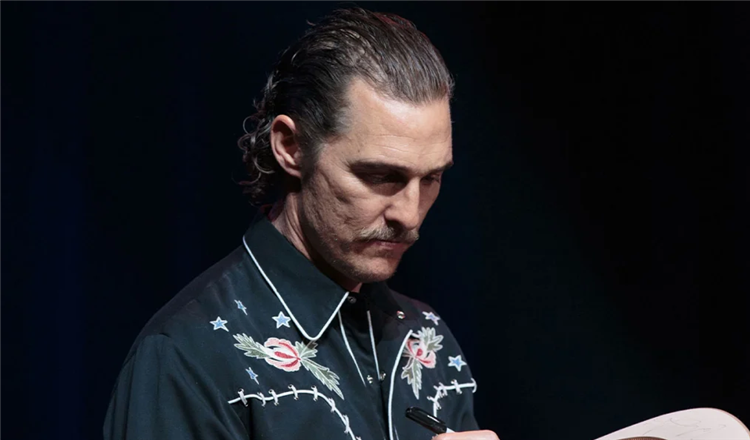 Is Matthew McConaughey joining Yellowstone? The answer is yes! Chris McCarthy, president and CEO of Paramount Media Networks, confirmed to The Hollywood Reporter on March 28, 2023, that the McConaughey Yellowstone spin-off is happening. McCarthy told the publication that McConaughey is lined up to star in a Yellowstone extension, which will "move forward regardless of whether Costner returns to the original."
Additionally, The Hollywood Reporter reported in June 2023 that McConaughey is currently in the late stages of negotiations to star. In the interview, Taylor Sheridan, the creator of Yellowstone, spoke about how the Interstellar actor became involved with the new project. "He [McConaughey] seems like a natural fit," Sheridan explained. "We had a few conversations over the years, and spitballed a few ideas. Then he started watching Yellowstone and responded to it. He was like, 'I want to do that.' And by 'that' he meant diving into a raw world clashing up against the modern world. And then I said, 'Buddy, that we can do.'"
While previous reports said that the new spin-off prequel series will include the same cast of Yellowstone, Sheridan hinted that may not be the case. Instead, it might rely on an entirely new cast and location. "My idea of a spinoff is the same as my idea of a prequel — read into that what you will," he said of the matter.
Our sister publication, Variety, reported on May 5, 2023, that Yellowstone will be ending after Season 5 and there will not be a sixth season of the successful Paramount series. Instead, it will be replaced with a sequel series. "The untitled series will debut on Paramount Network and Paramount+ in December," according to Variety.
On June 13, 2023, McConaughey talked about Yellowstone on the Lex Fridman Podcast. He spoke about the appeal of the show and Costner's lead role in the Western drama. "I admire the simplicity of it. One way you could explain Yellowstone and Costner's role is what will men do to protect land and family in a world that is trying to encroach?" McConaughey told the host. "In a world where there's a cowboy ethos that deems trespassing more clear earlier than other hats. I admire that simplicity of right and wrong."
He continued: "It's a little bit of, 'If the law ain't handling this, I am.' And then it is, 'The law's not going to handle it, therefore I am.' Then it's, 'I'm handling this. The law? Talk to them when you get to them. I'm handling this.'"
Initial reports about McConaughey's involvement in a Yellowstone extension were first reported by Deadline in February 2023. At the time, McConaughey was in talks to star in the franchise expansion. "Matthew McConaughey is a phenomenal talent with whom we'd love to partner," a Paramount Network spokesperson told Deadline. It's also reported that some of the Yellowstone
cast will move over to the McConaughey spin-off, although it's still unclear who that will be.
A few members of Yellowstone have already reacted to the McConaughey news, including Josh Lucas, who plays the younger version of John Dutton. He told Entertainment Tonight at the PaleyFest in April 2023 that "I'm sure he [Taylor Sheridan] has great ideas for how these characters merge together," Lucas said of Sheridan's plans. "Part of it is the mystery of the mind of that creator…bring it on." Lucas also added that he's amazed by how much of Sheridan's own life is reflected in the show. "I'm always so fascinated to see what Taylor [Sheridan] is doing as he tells the story," he explained. "The thing that moves me or surprises me most is that every time I think something is too crazy or too fantastical, it turns out it's based on a true story from Taylor's life or from something that is very close to the cowboys that all of this story is about."
Dawn Olivieri, who plays Yellowstone newcomer Sarah and Claire Dutton in the Yellowstone prequel 1883, was also at PaleyFest alongside Lucas. She spoke with The Hollywood Reporter on the red carpet about the news. "The names will change, hotness factors will shift, Matthew McConaugheys will appear, it'll just be whatever it needs to be," she told our sister site.
Is Kevin Costner leaving Yellowstone for good?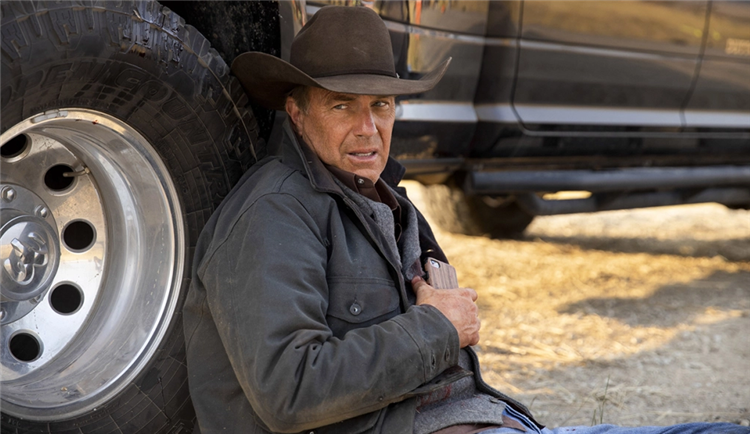 Is Kevin Costner leaving Yellowstone for good? It looks that way. With the announcement that Season 5 is the last for Yellowstone and a recent interview with the show's creator, it looks like Costner is on his way out. The remaining episodes of Season 5, Part 2 of Yellowstone are set to be released this November. The Hollywood Reporter reported that there are currently ongoing conversations to try to convince Costner to film a few scenes to wrap up his character, but the scripts are not yet completed.
Sources first told Variety in February 2023 that Costner had alleged scheduling conflicts while filming the second half of season 5, which could cause the actor to potentially leave the series. Meanwhile, Costner's lawyer, Marty Singer, told Puck.News in February 2023 that reports that "Kevin was only willing to work one week on the second half of Season 5 of Yellowstone is an absolute lie." Singer also called the allegations "ridiculous — and anyone suggesting it shouldn't be believed for one second."
As for the alleged shooting schedule issues with Costner, Sheridan stated that "I didn't do anything to begin with!" adding that he doesn't dictate the schedule. "I don't determine when things start filming. I don't determine when things air. Those decisions are made by people way above me. My sphere of control is the content — that's it. No production of mine has ever waited on me," he explained.
The Yellowstone creator did say he was "disappointed" about how John Dutton's character will be wrapped up. "It truncates the closure of his character. It doesn't alter it, but it truncates it." However, Sheridan hinted that John Dutton was never going to be around for the very end of the show, so it doesn't change too much. When asked if Costner will be killed off, he responded:
"I don't do [beep]-you car crashes," Sheridan said. "Whether [Dutton's fate] inflates [Costner's] ego or insults is collateral damage that I don't factor in with regard to storytelling."
You can watch Yellowstone on the Paramount Network, which is available to stream on services including Fubo TV, Philo TV, and Hulu+ With Live TV. The first four seasons of Yellowstone are also available to stream on Peacock.