Uncategorized
Matt Cohen Is Out As Entertainment Tonight Co-Host. Now General Hospital Fans Want Him Back
Matt Cohen spent several years on "General Hospital," first joining the cast of the ABC soap in 2016. Cohen originated the role of Dr. Griffin Munro, being first introduced as both a doctor and a priest, but the latter side of him didn't remain for long. Griffin was frequently conflicted about being a priest, and once he met the villainous Ava Jerome (Maura West), he relinquished the priesthood to openly be with her.
Griffin and Ava's relationship remained the focus of most of his "GH" run. That was until his affair with Ava's daughter, Kiki Jerome (Haley Erin). Griffin cheating on Ava with her own daughter certainly soured things between them, and Kiki's shocking murder certainly didn't help things. Kiki and Ava never reconciled because of their feud regarding Griffin, so Ava had a lot of pent-up anger stored. She even blamed Griffin for Kiki's death, but it was revealed that Ryan Chamberlain (Jon Lindstrom) actually did it. Ava even fell for her daughter's killer, and not long after Kiki's death, Griffin exited town. He's only made random appearances after that.
After departing "GH" in 2019, later that year, Cohen snagged a hosting job for "Entertainment Tonight," remaining there ever since. Unfortunately for Cohen, TV Line confirmed the news that he was a part of the new show's recent layoffs. With Cohen finding himself out of that job, now could be the perfect time for Griffin's epic return to Port Charles. Thankfully, Griffin's fans are vocalizing their wish to bring the polarizing doctor back to town.
Fans think Cohen's chemistry could be what 'GH' needs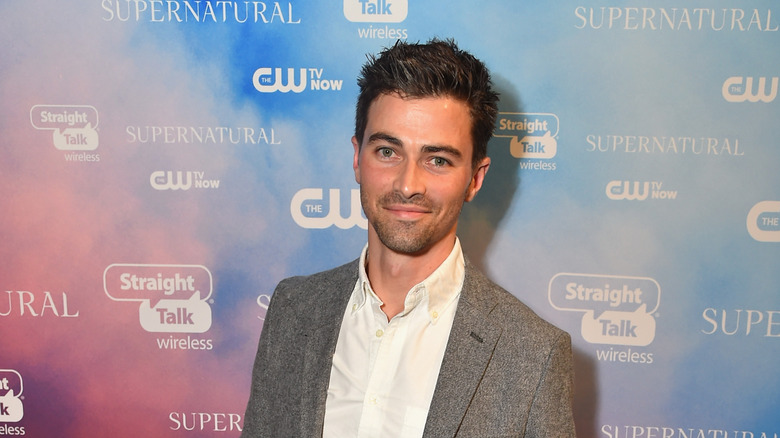 With Matt Cohen's exit from "Entertainment Tonight" confirmed, the next logical landing place for Cohen would be to return to "General Hospital." There's still a lot of stories left for Griffin Munro to sink his teeth into. For starters, the last time he was mentioned on the show, he was revealed to be Ellie Trout's new beau. If Griffin returned to the canvas, being in a love square with Ellie, Damien Spinelli (Bradford Anderson), and Maxie Jones (Kirsten Storms) could be a great place to start. Maxie and Spinelli need a good story.
One viewer took to Twitter to remark on the idea of Griffin and Maxie, saying, "Matt Cohen back? Yes. With Liz? Not especially. Griffin/Maxie? Yes! A Griffin-Jordan-Zeke triangle? Now that could work! #GH." Another fan however disagrees and wants a Griffin and Elizabeth romance. They tweeted, "Can we get Griffin back for Liz? Pretty pretty please? #GH." While both of those are exceptional options, a different viewer believes it doesn't matter who Griffin gets paired with, as long as he returns. They wrote, "I loved Matt Cohen. Thought he had chemistry with everybody. He could come back #GH."
It remains unclear if Cohen is considering returning to his daytime drama roots. However, with the SAG-AFTRA strike ongoing, it may be one of the only available options for him at this time. Soap actors are under different union rules, so this could be the best decision for everyone involved.