2.Yellowstone
BREAKING NEWS: Kevin Costner will lead Yellowstone season 5 part 2? Rumor explored
Since releasing the first half of its fifth season last November, Yellowstone season 5 part 2 has received a lot of rumors. Much of this centers on Kevin Costner, who plays John Dutton and is also busy with his four-movie Western epic, Horizon. In May 2023, one rumor was confirmed: Yellowstone will end with season 5.
However, fans still wonder if Costner will return for the second part of the season. To answer the question, Kevin Costner won't return to the popular show Yellowstone.
Additionally, reports say he wanted to come back for the later episodes of the fifth season. Furthermore, Puck News reports that Costner's representatives implored the show's creator, Taylor Sheridan, and Paramount to let him return.
Yellowstone season 5 part 2: Why will Kevin Costner not return to the show?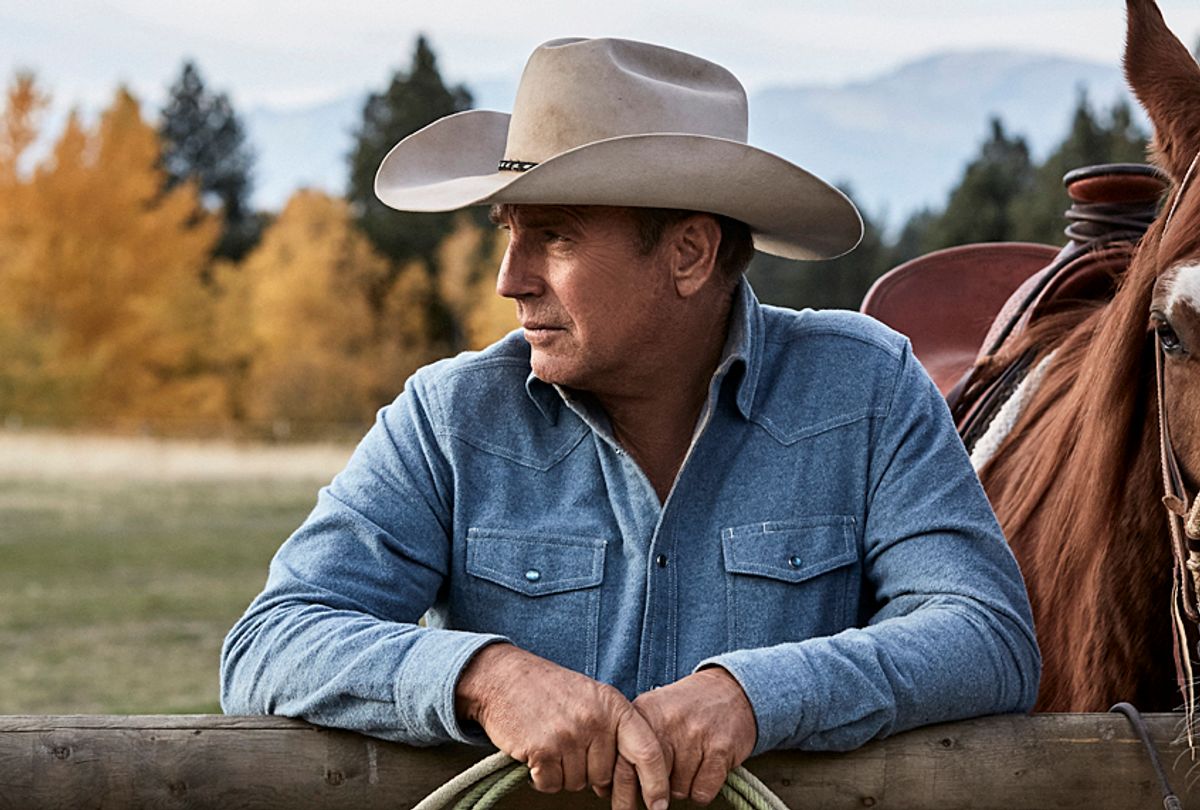 According to Puck, Costner's representative set up a call with Taylor Sheridan, who had mostly finished writing the second half of season 5 without Costner. Moreover, Sheridan was open to rewriting episodes to include Costner. However, he wasn't willing to meet Costner's other conditions.
Costner's conditional clause included more money, fewer shooting days, and script approval rights. This last demand made Sheridan decide against Costner's return, and they announced his exit soon after. The report also says that Costner's contract has a "moral death" clause, specifying how his character can or can't die.
Costner hasn't read the exit scripts yet, but the report suggests that Sheridan's plans might violate this clause. Furthermore, in June, Sheridan told The Hollywood Reporter that he doesn't use shocking deaths to remove characters. This seemed to refer to Patrick Dempsey's exit from Grey's Anatomy after conflicts with its creator, Shonda Rhimes.
Sheridan substantiated his claim by saying that he doesn't consider actors' feelings when crafting stories. Earlier this month, Costner's departure from Yellowstone occurred in court during his divorce proceedings with Christine Baumgartner. During a child support hearing, Costner revealed that he hasn't finalized his exit from the show and might sue the network.
Yellowstone season 5 part 2: What happens after it?
The show Yellowstone centers on the Dutton family, who own Montana's largest ranch. Led by John Dutton III, the family faces conflicts with relatives, neighbors, and even the government as John becomes Montana's governor. The show debuted in 2018 and quickly earned high TV ratings.
However, the series is coming to an end. The first half of the final season aired in November 2022. Since then, production has faced delays. Issues with lead actor Kevin Costner and strikes by WGA and SAG-AFTRA have disrupted the release of the second part of season 5.
In addition to that, Yellowstone will not have a season 6, but the story will continue in an untitled spinoff series. Chris McCarthy, the CEO of Showtime and MTV Entertainment Studios, said the new series will be a hit thanks to Taylor Sheridan's creativity and the talented cast. David Glasser, CEO of 101 Studios, confirmed that the new series will pick up where Yellowstone ends.
In other news, Matthew McConaughey is rumored to be the lead in the new spinoff, but this is not confirmed yet. Besides the new series, the Yellowstone universe will also expand through other spinoffs such as 1883, 1923, 6666, and the new Bass Reeves series.
All in all, Yellowstone season 5 part 2 will be a rollercoaster. While the show concludes, its legacy will continue through various spinoffs.