2.Yellowstone
Will Kevin Costner's 'NEW PROJECT' Deliver on the Enormous Hype?"
Kevin Costner has starred in tons of movies and TV shows over the course of his long career, but there's no genre he's more associated with than the Western. He made his directorial debut with 1990's epic Dances With Wolves, in which he also starred, and he's appeared in Silverado, Wyatt Earp and Open Range. Since 2018, he's played the lead role on Paramount Network's Yellowstone, embodying an old-school cowboy coping with modern life.
Nothing, however, can compare to his next project, Horizon, which he first dreamed up in 1988. Costner is currently in the process of filming the saga, which covers a span of 15 years in the American West. Originally conceived as a one-movie "two-hander," Costner eventually put up his own money to fund Horizon, which is now set to encompass four films with a total run time of 11 hours.
"At the end of the day, I'm a storyteller, and I went ahead and put my own money into it," Costner explained to Deadline in May 2023. "I'm not a very good businessman, so, scratch your head, if you will. I don't know why, but I have not let go of this one. I've pushed it into the middle of the table three times in my career and didn't blink."
While using your own money to fund a movie is a risky proposition, Costner's done it before—and the return on investment wasn't too shabby. He partially self-funded Dances With Wolves, which went on to win seven Oscars and gross nearly half a million dollars at the box office.
"You just have to trust what you think you're doing," Costner told Deadline. "When I go to a theater, I just sit down in the dark, have the curtain open, and go on the ride with this storyteller." And Horizon, from the sound of it, is certainly going to be a ride. Keep reading for everything to know about Costner's long-gestating passion project.
What movie is Kevin Costner making right now?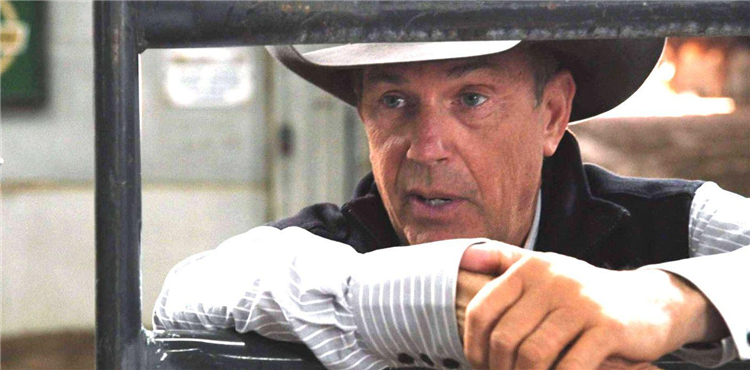 Kevin Costner is in the process of making Horizon, a Western saga that is set to play out over the course of four separate films. He first began work on the project in 1988, envisioning it as a single movie, but he couldn't find a producer. Disney nearly came on board after the success of Costner's 2003 Western Open Range, but they still couldn't agree on a budget. Eventually, Costner decided the project should be four separate movies, and production began in earnest in early 2022.
What will the movie Horizon be about?
Costner hasn't revealed much about the plot of Horizon, but it's supposed to take place over the course of 15 years and is set in the American West in the period before, during and after the Civil War. The word "epic" is often used in conjunction with Horizon, and this is one instance when it doesn't sound like an overstatement. In June 2022, Costner told Variety he had 170 speaking roles to fill for the project.
Where is Horizon being filmed?
Costner filmed part one of Horizon in southeastern Utah, specifically Grand County, which houses the city of Moab and Arches National Park. Parts two and three are filming in St. George, Utah, in Washington County in the southwestern part of the state near the Arizona border. St. George is located at the northeastern-most tip of the Mojave Desert, not far from Zion National Park and the Grand Canyon—all of which is to say that the scenery in Horizon ought to be astonishing.
Who is cast in Horizon?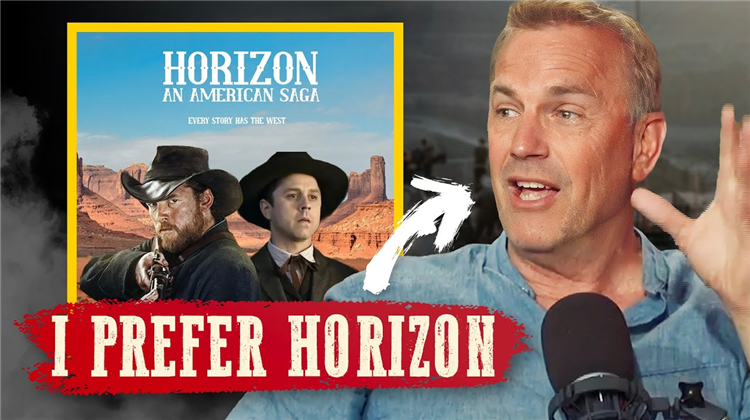 Horizon, being a multi-part saga, has an absolutely massive cast with nearly 200 speaking roles, according to Costner. Some of the most famous names on board include:
Kevin Costner
Costner, fresh off his role as ranch patriarch John Dutton on Yellowstone, is pulling double duty as an actor and director in Horizon. Outside of Yellowstone, he most recently appeared in Hidden Figures and Molly's Game. He also played Superman's adoptive father, Jonathan Kent, in the DC Extended Universe movies.
Sienna Miller
Few details about specific roles have been released, but Miller—known for Factory Girl, Foxcatcher and Anatomy of a Scandal—joined the project in August 2022. "I am so excited to go on this epic journey with such a legendary actor and director at the helm," she said in a statement at the time. "The story is riveting. I am very honored to be a part of it."
Sam Worthington
Worthington, best known for playing Jake Sully in the Avatar franchise, came on board for Horizon alongside Miller. "I am very excited and humbled to go on this incredible and important journey with Kevin, who is one of the industry's finest and inspiring storytellers," he said.
Jamie Campbell Bower
After terrifying Stranger Things fans as the villain Vecna in Season 4, Bower will (presumably) get a break from prosthetics in Horizon. Bower has also appeared in The Twilight Saga, Harry Potter and the Deathly Hallows – Part 1, and Fantastic Beasts: The Crimes of Grindelwald.
Luke Wilson
While Wilson is perhaps most beloved for his rom-com work—Legally Blonde, for example—he's starred in Westerns before, including 3:10 to Yuma and the comedy The Ridiculous 6. More recently, he played Pat Dugan on The CW superhero show Stargirl.
Thomas Haden Church
The Wings alum earned an Oscar nod for his performance in 2004's Sideways before starring opposite Sarah Jessica Parker in HBO's Divorce. Later this month, he's set to appear in the new Peacock series Twisted Metal.
Jena Malone
After making a name for herself as a child star in Stepmom and Contact, Malone kept working as an adult in films including Into the Wild, Pride & Prejudice and The Hunger Games.
Michael Rooker
Marvel fans will recognize Rooker as Yondu from the Guardians of the Galaxy films, but his long resumé also includes 2021's The Suicide Squad as well as True Detective and The Rookie. He also played Merle Dixon, older brother of Daryl Dixon (Norman Reedus), on The Walking Dead.
Hayes Costner
Hayes, now 14, is the son of Costner and his estranged wife, Christine Baumgartner. "He's very good," Costner told People in November 2022. "Hayes plays the namesake character that I actually play in the movie."
Other featured actors include Isabelle Fuhrman, Dale Dickey, Georgia MacPhail, Austin Archer, Colin Cunningham, Scott Haze, Angus Macfadyen, Douglas Smith, Jon Beavers, Alejandro Edda, Tatanka Means, Larry Bagby, Wasé Chief, Tim Guinee, Owen Crow Shoe, Tom Payne, Jeff Fahey, Michael Angarano, Abbey Lee and Ella Hunt.
The cast also features a handful of Costner's fellow Yellowstone alums: Will Patton, Danny Huston and Dalton Baker, all of whom appeared on the flagship series, and James Landry Hébert, who played Wade in 1883.
Does Horizon have a release date?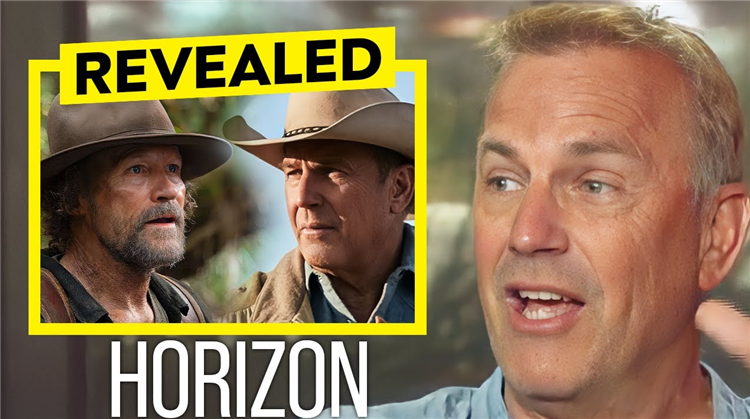 Horizon doesn't yet have an official release date, but filming on part one wrapped in November 2022. In May 2023, Costner told Deadline that he hopes to premiere the first installment at this year's Venice International Film Festival, which runs from Aug. 30 to Sept. 9.
Where to watch Kevin Costner's Horizon
Costner is the kind of old-school guy who loves a movie experience, so he wants Horizon's initial release to be in movie theaters. The saga will come out in four segments that are each nearly three hours long. After that, however, he wants Horizon to be available to watch at home.
"What [the studio does] with it will really be up to them because things change really quickly in how people want to see things and what they want to do," Costner told Variety in 2022. "I'm happiest because at one point in TV—where you can get your largest audience—they're going to get to see it the way I intended it to be seen. It will eventually be cut up into [hour-long episodes] or 42 minutes—however TV works. But their first viewing of it will be as four two-hour-and-45-minute movies. And every three months, one will come out. If you're interested in those characters, the hope is that you'll really want to watch the next one."
How long is Kevin Costner's movie Horizon?
The first part of Horizon is still in post-production, so it doesn't yet have an official run time. In 2022, however, Costner told Variety that Horizon runs for a total of about 11 hours. His initial plan is to release the saga as four individual movies that run about 2 hours and 45 minutes each.
Did Kevin Costner leave Yellowstone to make Horizon?
Costner has never explicitly said that he left Yellowstone to work on Horizon, but his departure from the Paramount Network show certainly frees up his schedule. Production on Horizon really kicked off in early 2022, at which point Costner was still tied up with his role as John Dutton. Costner and the rest of the cast filmed the first half of Yellowstone's fifth season in 2022, but as of July 2023, the second half of the season hasn't started shooting.
Yellowstone co-creator Taylor Sheridan, meanwhile, claimed that Costner wanted out of the series so he could devote his time to Horizon. "My last conversation with Kevin was that he had this passion project he wanted to direct," Sheridan told The Hollywood Reporter in June 2023. "He and the network were arguing about when he could be done with Yellowstone. I said, 'We can certainly work a schedule toward [his preferred exit date],' which we did. … His movie seems to be a great priority to him and he wants to shift focus. I sure hope [the movie is] worth it—and that it's a good one."
While many Yellowstone fans are disappointed that the show (in its original form) will soon wrap up, Sheridan hinted to THR that Costner's character might not have survived many more episodes anyway. Death is a pretty common occurrence on the ranch—and plenty of characters have a reason to take John Dutton to the train station.
Has Kevin Costner directed any other movies?
Kevin Costner made his directorial debut with the 1990 epic Dances With Wolves, which won Best Picture and Best Director at the 1991 Academy Awards. Costner also took home directing trophies from the Directors Guild of America, the Golden Globe Awards and the National Board of Review. He returned to the director's chair for 1997's The Postman, followed by 2003's Open Range. While he's produced plenty of projects since then, Horizon is his first directorial effort in 20 years.
Is there a Horizon trailer?
There isn't a trailer for Horizon just yet, but watch this space.