Yellowstone
"NEW UPDATES": Production Delays Force 1923 Season 2 to Relinquish Vital Filming Location"
1923 season 2 loses a key filming location from season 1 as production delays on the Yellowstone prequel series continue to grow longer.
1923 season 2 will need to find a new sound stage when production on the Yellowstone spinoff continues. Headed by Yellowstone creator Taylor Sheridan, 1923 stars Harrison Ford as Jacob Dutton and Helen Mirren as Cara Dutton, a couple facing the hardships of drought and the Great Depression in rural Montana. The series serves as both a Yellowstone prequel and a sequel to another series within the franchise, 1883.
Now, KXLF reports 1923 season 2 will not be using the Butte Civic Center in Butte, Montana as a sound stage going forward. This is because, due to production delays and the ongoing Hollywood writers and actors strikes, 1923 season 2 will not be ready to start filming in November as agreed upon. This means that, when the new episodes do go into production, they'll need to find a new sound stage.
Why The Yellowstone Franchise Is Facing Major Production Delays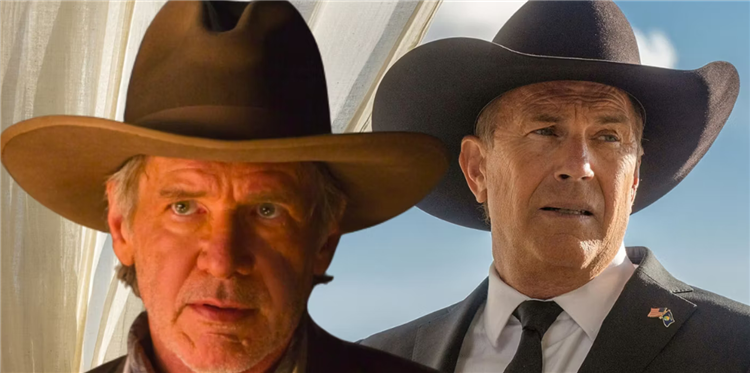 1923 season 2 isn't the only series in the Yellowstone franchise to be facing production issues. While Yellowstone season 5 part 2 was expected to premiere in November of this year, the writers and actors strikes have put production on pause. This means it may be quite some time before the second half of Yellowstone
season 5 arrives at Paramount Network.
In addition to Yellowstone's production issues, season 5 part 2 will see the show's leading star Kevin Costner, who plays John Dutton, bowing out. Yellowstone season 5 will end the series, which is set to be followed by a Matthew McConaughey-led sequel. The Yellowstone sequel series was initially reported to be airing in December, but the writers and actors strikes will likely mean a delay for those plans as well.
Another Yellowstone spinoff, Lawmen: Bass Reeves, began filming in January, but it's unclear whether the show has been impacted by any strikes or production issues. Given the number of issues Yellowstone series have faced in recent months, it seems the franchise is going through a rough patch. However, given that Sheridan has at least four unannounced Yellowstone prequels in the works, it's likely 1923 and other Yellowstone shows will recover from their production issues soon after the Hollywood strikes end.