Amid rumors of 90 Day Fiancé star Colt Johnson quitting the show with wife Vanessa Guerra, he's also recovering from a horrible trampoline accident.
90 Day Fiancé star Colt Johnson suffered a horrifying accident in December, and an update has been revealed about how he's doing after getting multiple surgeries to recover from it. The 37-year-old has been a known cast member since his 90 Day Fiancé season 6 debut with Brazilian ex-wife Larissa Lima, and his overbearing mother Debbie Johnson. Colt and Debbie's awkwardly close mother-son relationship was heavily criticized. It also led to Colt's temporary separation from his second wife Vanessa Guerra, after the couple had miscarried their first baby under unfortunate circumstances.
90 Day Fiancé's Colt Johnson was last seen in 90 Day: The Single Life, in which he got engaged and later eloped with Vanessa. He was also a side character in Debbie's storyline in later seasons. Colt was never supportive of Debbie's new boyfriend Tony, and he made his bitterness toward his mother quite evident. It was assumed that Colt was done airing his dirty laundry on the show, but Vanessa soon revealed that wasn't the case. In fact, Colt had been filming 90 Day Fiancé content when he got into the accident, which left him hospitalized for two weeks with a broken leg and torn meniscus.
90 Day Fiancé's Vanessa Guerra Revealed What Really Happened To Colt Johnson
Xem bài viết này trên Instagram
In January, Vanessa shared the heartbreaking news of Colt's accident on her Instagram. She mentioned that Colt had undergone two surgeries within two weeks, and was waiting for a third where the hardware from his leg to keep it straight would be removed. Vanessa also revealed Colt was now wheelchair-bound, and his bladder had stopped working with all the pain meds and anesthesia. Vanessa confirmed it would take six to eight months for Colt to fully recover.
90 Day Fiancé Star Colt Johnson Is Getting Better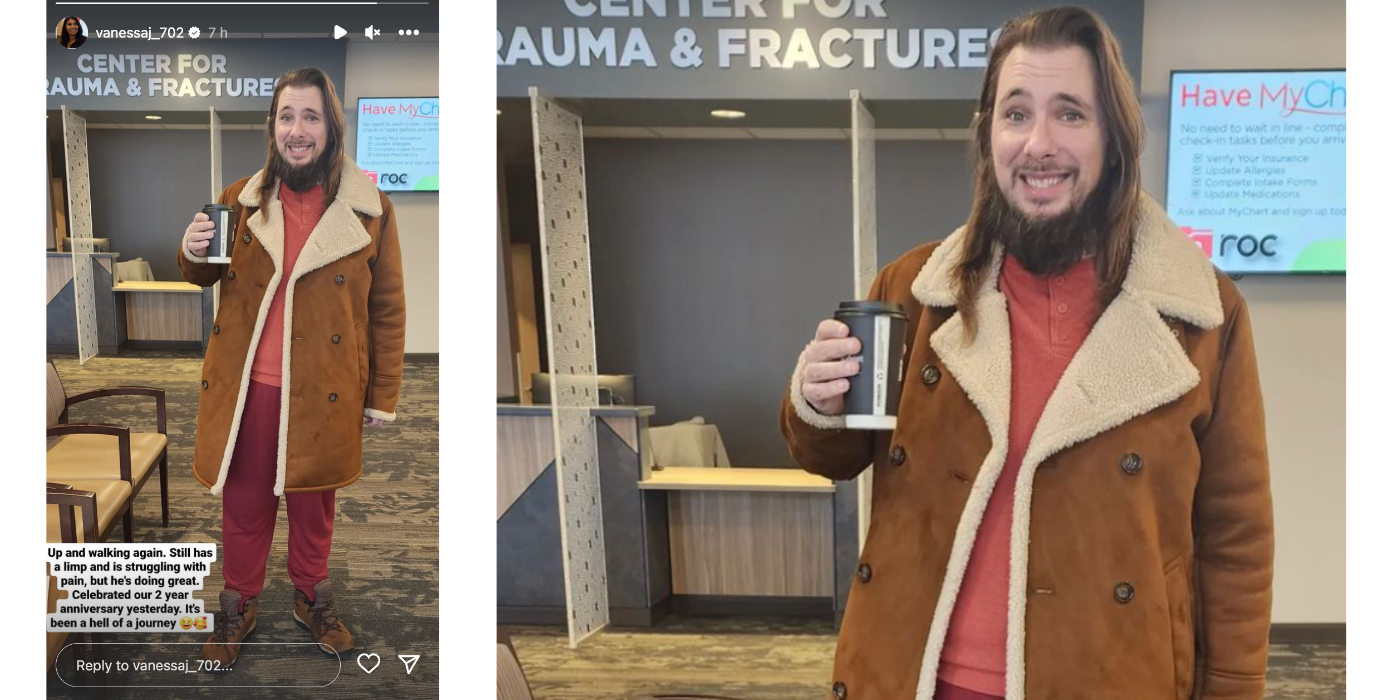 In a few weeks' time, Vanessa revealed Colt had started doing physical therapy. Her Instagram story showed Colt on an exercise bike, and was proud that he was "killing it" in therapy. Vanessa was glad that Colt was recovering quicker than expected. She called it her "proud wife moment." In February, Vanessa wrote how it was all so overwhelming for Colt, but she had "never seen him so determined to do something for himself before this." Vanessa felt Colt had become "more independent now" than before he broke the leg. She was right for praising Colt's warrior attitude, since he was "up and walking again" three months later. Although Colt still has a limp and he struggles with pain, Vanessa said, "he's doing great." Colt and Vanessa even celebrated two years of being married, while going through a difficult journey.
Why Colt Johnson's Probably Leaving 90 Day Fiancé
Xem bài viết này trên Instagram
While Colt's recovery progress is a sigh of relief, it is still unclear how his accident actually happened. It was assumed that Colt had been in a car accident, but Vanessa explained, "We were filming a scene on a trampoline that went terribly wrong." She did not specify what show they were filming in particular, but did hint at their relationship with the 90 Day Fiancé franchise turning sour. According to Vanessa, it is "unlikely" that Colt will return to film again. Even if Colt has a change of heart, Vanessa has made up her mind. "I refuse to film anymore," she declared.